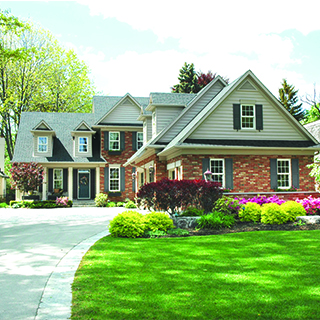 We've updated our design services to follow social distancing guidelines to provide the safest experience possible for everyone.
We hope to inspire you to create beauty in your landscape!
Design Services available at our
Rochester Hills & Clarkston locations:
BORDINE'S DESIGN SERVICE: Covers the front/side or back/side of your home.
$50 Design Fee with the purchase of a $300 Bordine gift card.
Total cost $350.00

Step 1:
Contact our designer at karenm@bordines.com
Step 2:
Send your information to the designer via email or drop off at either location.
Information needed:
• Mortgage survey or accurate measurements of area
• Photos of the area to be designed (Image size is limited to 10MB. Please send multiple emails if over limit)
• Directional arrows (N, S, E or W)
• How much sun/shade the area receives
• Other information that you feel will impact the design. (Deer in area, wet soil, wish list of plants, irrigation, etc.)
Step 3:
Once the designer receives your information, we will contact you via email. It will take approximately two weeks to complete the design.
Step 4:
Once the design is completed, the designer will contact you and make arrangements for pick up.
Our Landscape Designer

Our designer Karen Meissnest graduated from Purdue University in West Lafayette, Indiana in 1981. She graduated with a bachelor of science in landscape architecture, after graduating she's worked for a wide variety of landscape companies as well as greenhouses in both Indiana and Michigan. Karen came to Bordine's in 1997 working in perennial and tree and shrub sales and for the last 15 years has been our landscape designer.

Please email our designer at karenm@bordines.com