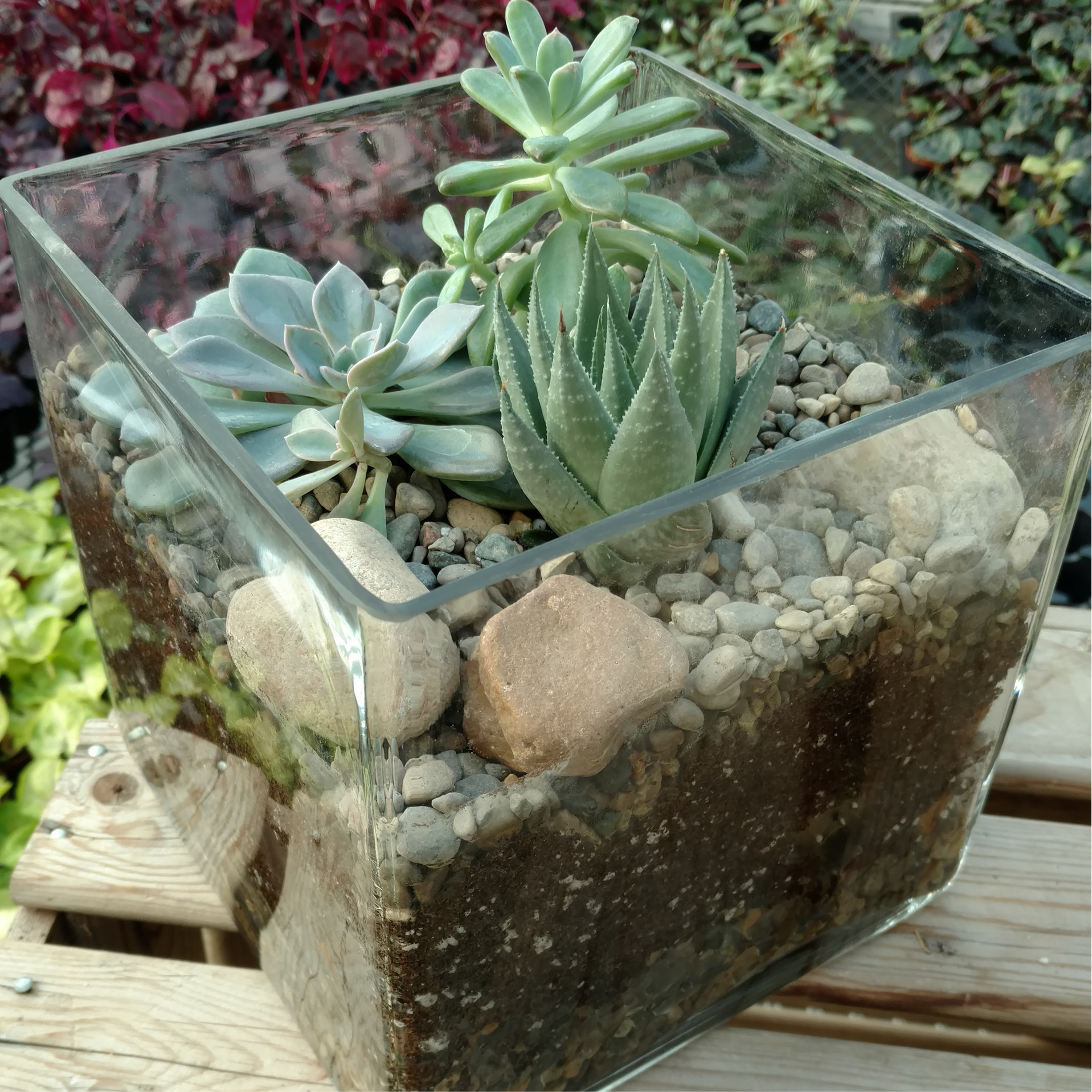 Glass Terrarium Workshop
Date
Oct. 23rd • Rochester Hills • 11am
Oct. 23rd • Clarkston • 11am
Oct. 23rd • Brighton • 11am
Location
Rochester Hills, Clarkston, Brighton
Cost
$30.00
This hands on workshop will introduce you to the intricate process of terrarium building. You are invited to create a one of a kind terrarium using a sleek glass container with plants, rocks, sand and other elements. Your stunning design will look fabulous in any room of your home!
• Workshop is limited to 15
• Plant selection and exact items used in workshop will vary.
Register for this Event!
Please register for this event by filling out the form below. If you have any questions or problems about registering on-line, or if you would rather register over the phone, please call us at (248) 651-9000 during normal business hours.