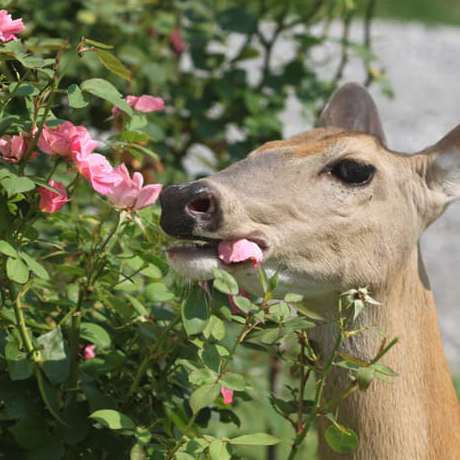 No Trespassing – Critters KEEP OUT!
Date
Rochester Hills • Sunday March 26th • 11am
Clarkston • Sunday March 26th • 11am
Grand Blanc • Sunday March 26th • 11am
Brighton • Sunday March 26th • 11am
Location
Rochester Hills, Clarkston, Grand Blanc, Brighton
Cost
$10.00
Wouldn't it be nice if a "No Trespassing" sign really kept those pesky critters out of the yard? A few deer wandering through or a couple squirrels chasing each other in hot pursuit up a tree is a welcomed encounter. But those bothersome varmints cross the line when they start nibbling on the precious landscape plants and colorful containers. While a "No Trespassing" sign may not keep them out, a wide variety of repellent products definitely will! Come learn which products work the best so you can enjoy nature's critters without giving up your garden in the process.
Register for this Event!
Please register for this event by filling out the form below. If you have any questions or problems about registering on-line, or if you would rather register over the phone, please call us at (248) 651-9000 during normal business hours.