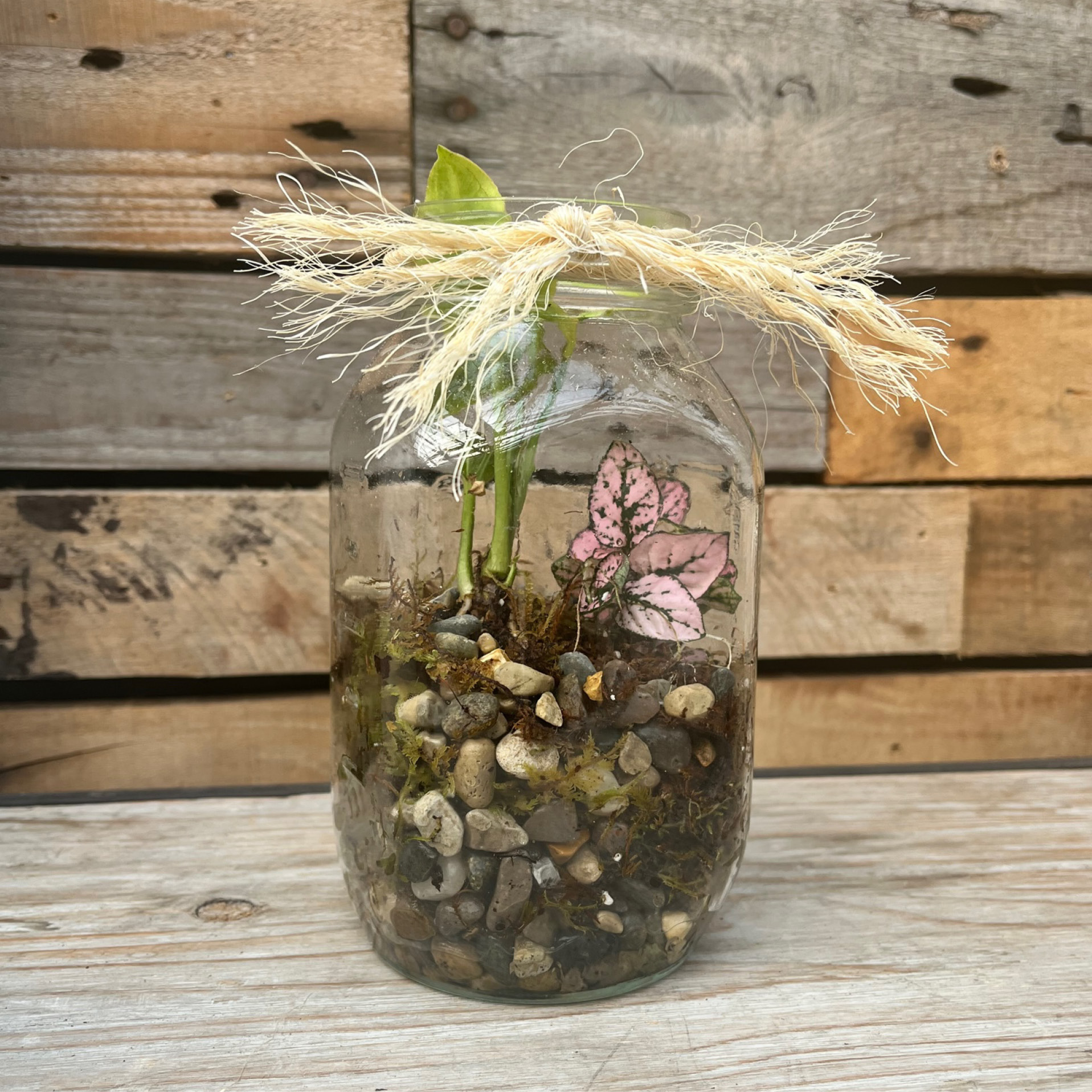 Kids Workshop – Mason Jar Terrarium
Date
Rochester Hills • Saturday March 25th • 11am
Clarkston • Saturday March 25th • 11am
Grand Blanc • Saturday March 25th • 11am
Brighton • Saturday March 25th • 11am
Location
Rochester Hills, Clarkston, Grand Blanc, Brighton
Cost
$10.00
Does your child love to get their hands dirty and watch something grow? Then this terrarium workshop is for them! Using a mason jar, they'll layer rocks and soil and then plant a two small houseplants inside to take home and enjoy!
Register for this Event!
Please register for this event by filling out the form below. If you have any questions or problems about registering on-line, or if you would rather register over the phone, please call us at (248) 651-9000 during normal business hours.