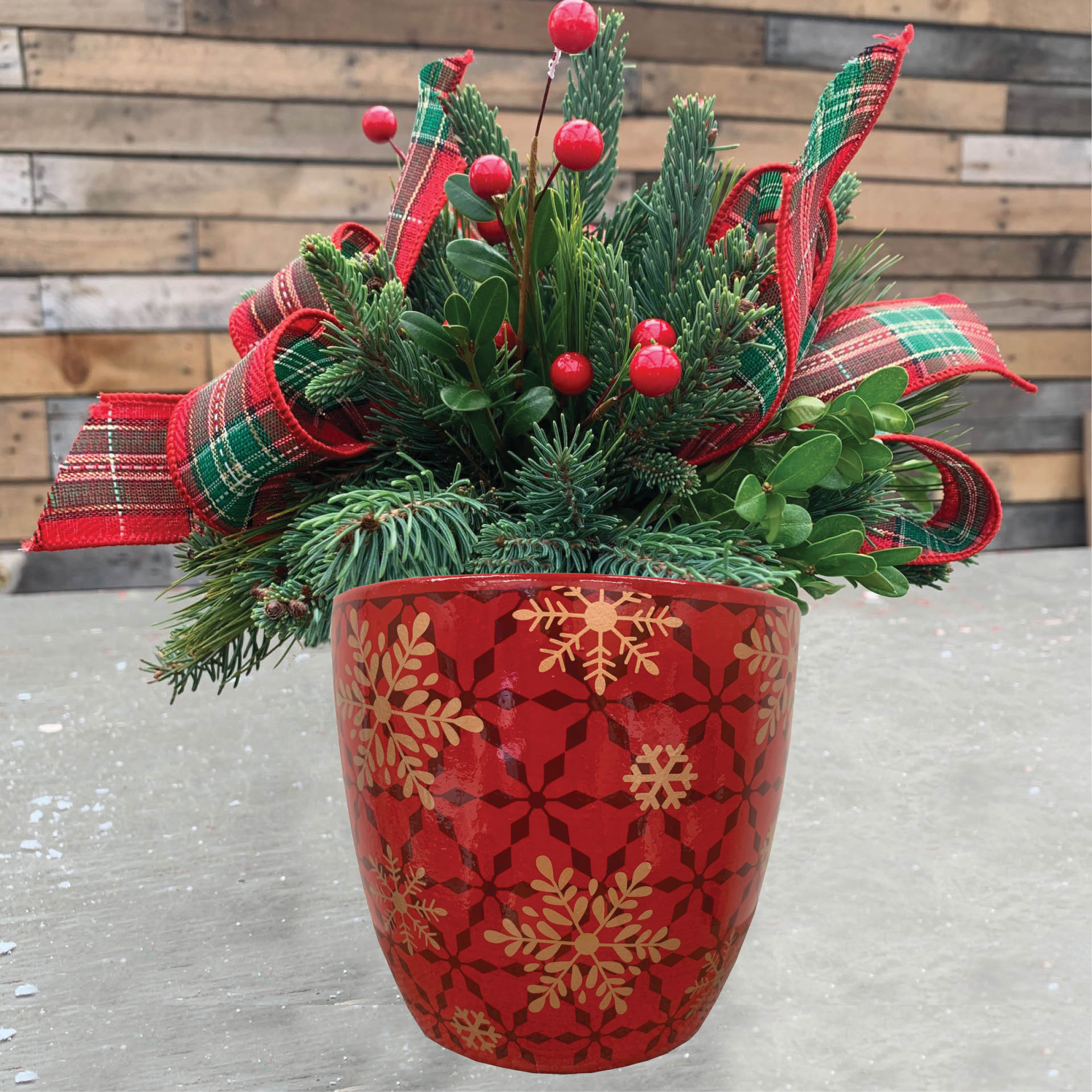 Fresh Greens Centerpiece Workshop
Date
Dec. 5th • Clarkston • 11am
Location
Clarkston, Brighton
Cost
$25.00
Nothing compares to the smell of fresh pine, spruce and cedar during the holiday season. Come learn alongside our designers how to incorporate these into a holiday centerpiece perfect for any room of your home! With step by step instructions and help from our designers, you'll create a gorgeous fresh greens centerpiece to take home.
• Pot shown is exact pot for this class.
• To minimize the spread of disease, you must bring your own gloves, scissors and pruners for cutting greens. Plastic gloves will be available, but we do not recommend sharing pruners or scissors.
• Space is limited...Sign up now!
• $25 class fee (retail value $34.99)
Register for this Event!
Please register for this event by filling out the form below. If you have any questions or problems about registering on-line, or if you would rather register over the phone, please call us at (248) 651-9000 during normal business hours.