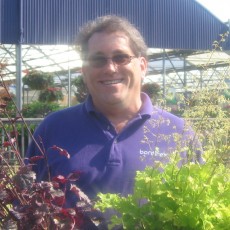 Dan Ingram, General Manager at our Brighton location has been with Bordine's over 20 years. He loves growing vegetables, especially the hottest varieties of peppers! If you are lucky maybe he will share his famous salsa recipe with you! 
Kurt Hennig, Vice President of our Nursery department, has more than 20 years of experience caring for and purchasing nursery stock. He scours the country looking for the highest quality and newest varieties of trees and shrubs. His vast knowledge of woody plants is undeniable!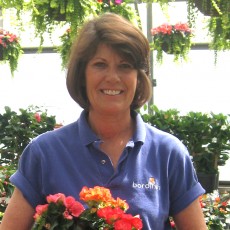 Fiona Brinks, Vice President of our Greenhouse department and well known for her English accent. With over 30 years of experience, her knowledge of annuals and houseplants is second to none and she is always on the lookout for the next new variety. She loves trialing plants in her garden to see what will perform best for our customers.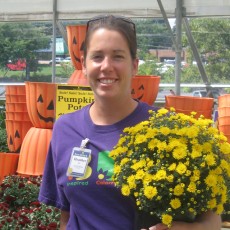 Heather Glenday has been with Bordine's for 10 years and is the General Manager at our Rochester Hills location. If you have ever joined us for one of her seminars you know that she is very passionate about perennials and especially loves shade gardening. Her favorite perennial is Hakonechloa Grass, if she has to choose just one!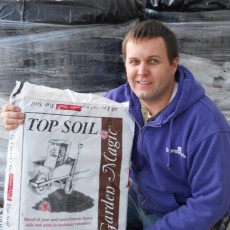 Mike Clark, Garden Store Buyer. Looking for a garden solution? Mike has your answer! With 15 years in the industry under his belt his vast knowledge includes fertilizers, soil amendments, insect and disease control, critter control, lawn care…the list goes on and on.
Rick Brinks, Head Annual Grower at our production facility in Grand Blanc. If you have bought annuals, Mums or Poinsettias from Bordine's chances are Rick has taken care of your plant at some point while it was at our production facility. He has been an integral part of the Bordine growing team for 35 years and prides himself on growing high quality plants that our customers will be successful with in their garden.